The first stone castle was built in 1210 to replace a 10th century timber hunting lodge. The present castle was built in 1446 by Dermot McCarthy, King of Munster and still has the original keep. The castle remained with the McCarthy's until the arrival of Oliver Cromwell; they then took back the castle in 1661. They were to lose the castle again in 1690 after the Battle of Boyne, when all Irish Chiefs were stripped of their powers. In 1703 the castle was sold to Sir James Jeffery's governor of Cork. Sir James built a house against the keep at the beginning of the 18th century; unfortunately in 1820 the house was mostly destroyed by fire. The wings now form an adjunct to the keep. In 1846 the Jeffery's intermarried with the Colhurst's. Lady Colhurst was the one who had the new home built south of the keep which was completed in 1874, which still remains as the family home. Blarney Castle's most famous relic is the Blarney Stone which many people come to see as well as the castle.
The castle is believed to be haunted not only with human ghosts but those of jumping salmon in the river as well, also voices and footsteps are heard.
Blarney Stone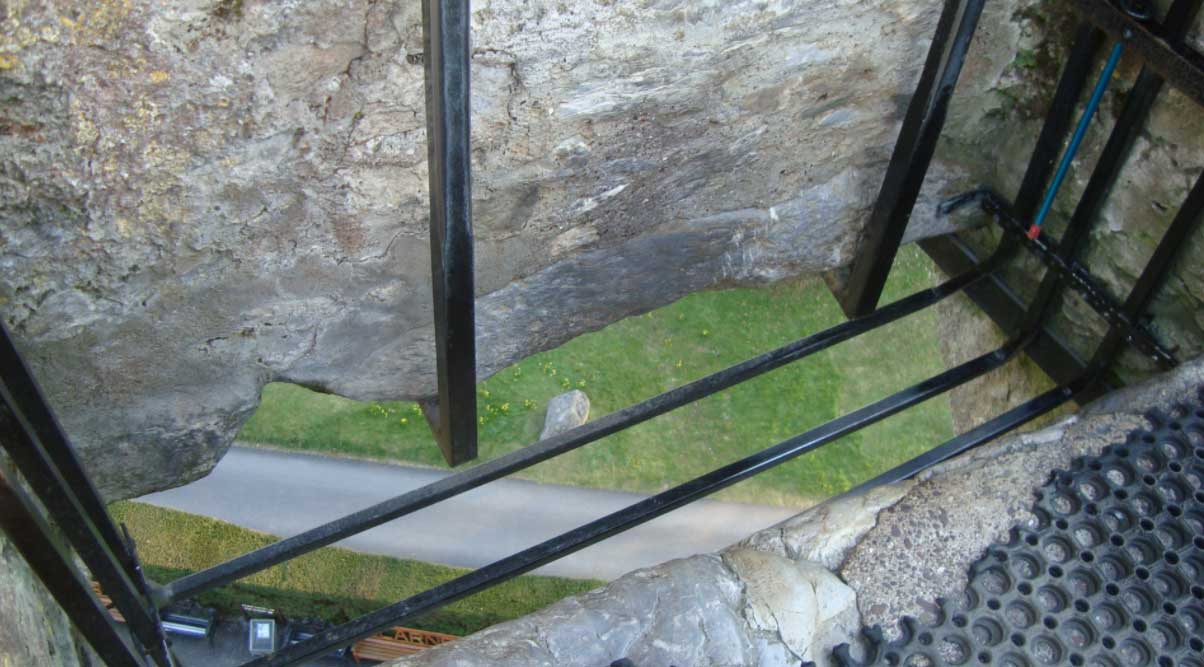 The Blarney Stone is a block of blue granite which is built into the battlements of Blarney Castle. The stone was presented to Cormac McCarthy by Robert the Bruce in 1314. According to legend if you kiss the stone it will give the kisser the gift of eloquence or skill of flattery.
An Irish poet Francis Sylvester Mahony wrote a poem about the stone in the early 19th century.
There is a stone there that whoever kisses,
Oh, he never misses to grow eloquent
Tis he may clamber to a lady's chamber,
Or become a member of parliament